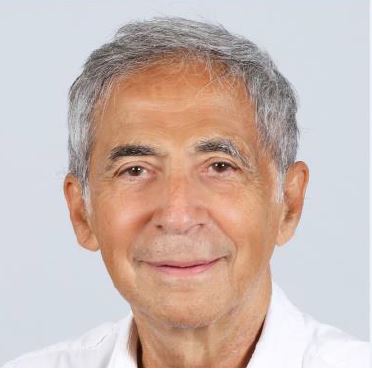 We deeply regret to inform you of the loss of Professor Michel Meignan, who passed away in October 2022, after a long battle against cancer. We will miss him a lot. As you all know, during the last twenty years of his life he made a huge contribution to implement the use of nuclear medicine diagnostic tests in hemato-oncology, and, in particular, by promoting the use of FDG PET in the management of lymphoma and myeloma patients. His tireless work and inspirational leadership led to the harmonization of interim and end-of-treatment PET/CT interpretation criteria in lymphoma (Deauville scale 2009), to the implementation of PET/CT guided therapeutic strategies and to the development of new prognostic biomarkers on baseline PET/CT such as total metabolic tumor volume and tumor dissemination metrics. More recently, he promoted collaborations among the Nuclear Medicine scientific community within the French and Italian multiple myeloma research groups to standardize PET/CT criteria for multiple myeloma staging and response to treatment.
More than 10 years ago, Michel Meignan initiated the workshops on PET in lymphoma and myeloma (PILM) held in France. The first meeting was held in the city of Deauville and the following PILM editions in his beloved city of Menton. The success of these meetings was based on the informal atmosphere and the scientific curiosity of experts in different branches of science convening to discuss topics in person, inside and outside the meeting sessions, with unforeseen opportunities to cooperate offered by this interdisciplinary approach.
We will treasure his warm friendship and pioneering insights over the years.
We wish to honor his legacy and his memory by keeping the tradition of PILM meeting alive.
After careful consideration, we have decided to postpone the upcoming virtual congress in January 2023 in order to organize a new face-to-face PILM meeting in Menton, in October 2023 in memory of Michel. We will soon announce the final date of this meeting, along with the deadline for abstracts submission.
On behalf of the organizing committee
Sally Barrington,  Irène Buvat,  Anne-Ségolène Cottereau,
Andrea Gallamini, Catherine Thieblemont,